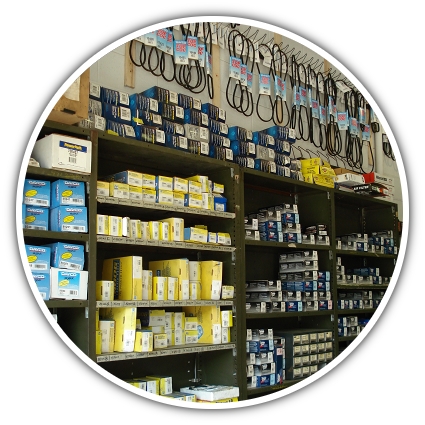 Auto Parts
We stock a wide range of parts to meet your needs. Most out of stock parts can be ordered and delivered the same day. Our parts service includes:
Tires
Batteries
Oil Filters
Air Filters
Spark Plugs
Belts
Brakes
Hoses
Windshield Wipers
Light Bulbs
Glass Service
Fuel Pumps
Oil, Coolant, and other Fluid Replacement
For these or other parts, please call us at 410-867-3641.